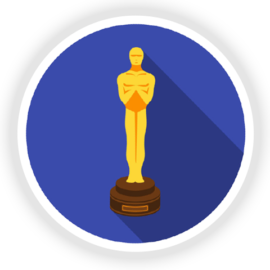 Keystone Awards Winners
Thank you so much for participating in our first annual Keystone Awards. People from all across the commonwealth, country, and entire world helped us pick the winners in each of these categories!
We are also pleased to congratulate the winner of our gift cards: Eve K. from Philadelphia, PA; Sandra G. from Reading, PA; Lydia S. from Lititz, PA.
Villain of the year
Candidate and President-Elect Donald Trump
Best Policy Reform
Ban on military style assault weapons and high capacity magazines
Biggest Lie
Gun Reform violates the 2nd amendment
Most Shocking (and true!) Statistic
Toddlers with guns have killed more Americans than ISIS
CeaseFirePA's Biggest Victory
Election of Josh Shapiro as Pennsylvania's Attorney General