There are few actions available in Pennsylvania when you are worried a close family member might hurt themselves or others with a firearm. Extreme Risk Protection Orders temporarily remove an individual's firearms so they can get the help they need before it is too late.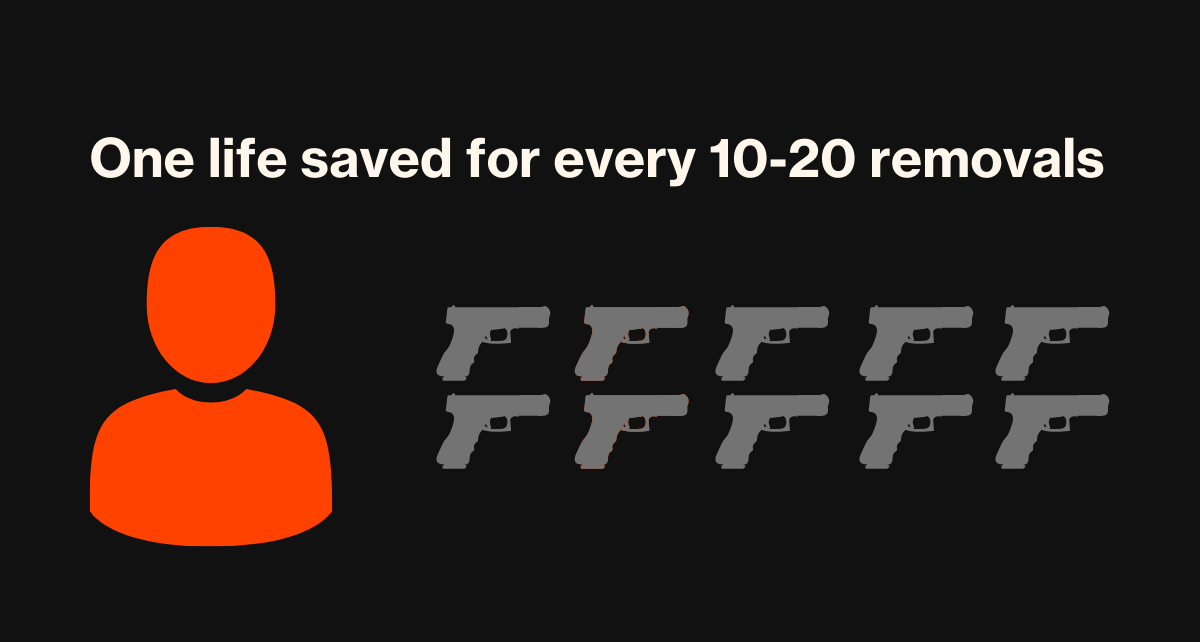 Source: Swanson JW, et al. (2017)
Scott Spoor owned a handgun for years. He would shoot milk jugs off of tree stumps while on vacation. But after he survived a suicide attempt with drugs and alcohol in January of 2009, his wife, Jennifer, hid the firearm from him. She was worried that the attempt would have ended much differently with a firearm.
After he got help and was doing better, she felt she had to return the firearm. Then, another crisis hit–and this time he used the gun to end his life. Jennifer Lugar then became an advocate for Extreme Risk Protection Orders (ERPO) because we should empower family members to their loved ones before it's too late.
Scott's story is not unique. Up to 80 percent of individuals considering suicide exhibit warning signs that they are considering suicide. They are often seen by family members, who currently have few options. That's why Pennsylvania needs to establish Extreme Risk Protection Orders.
Legislation proposed in Pennsylvania would create a process for family members or law enforcement to petition the courts for a civil (non-criminal) order to temporarily suspend a person's access to firearms including removing any existing firearms for up to one year.
At that point, the petitioner provides evidence including history of violence, recent threats, convictions of violent misdmeanors, or reckless brandishing of firearms. If the evidence convinces the court there is a serious risk, the order is approved. This guarantees due process while helping save lives.
Saving lives in 19 states. PA should be next.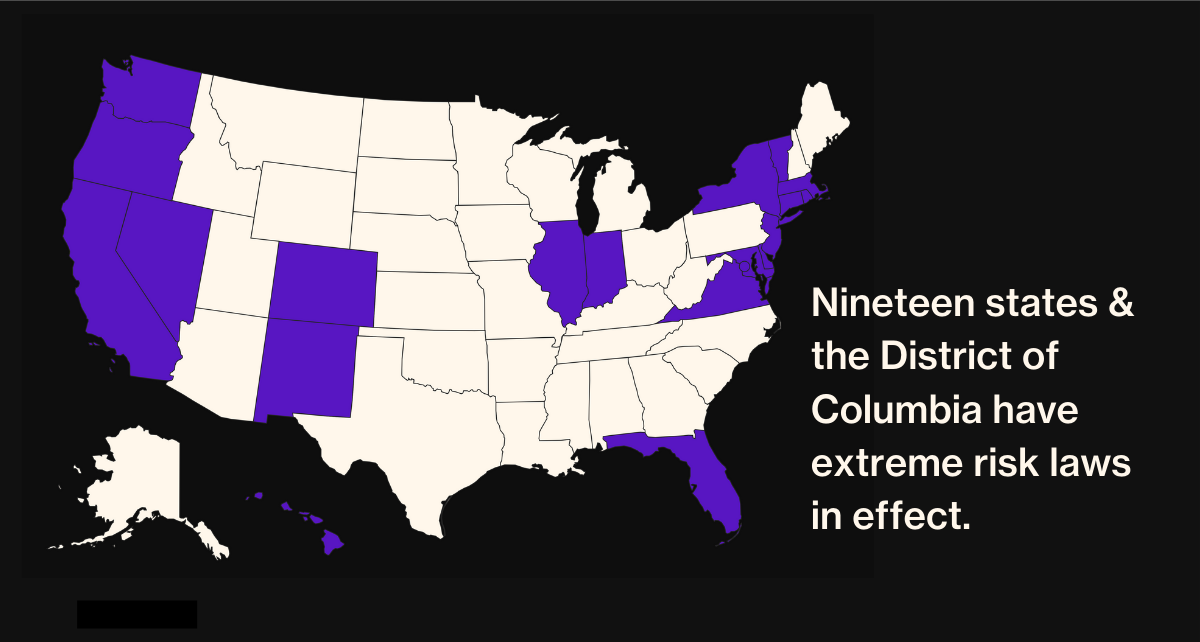 Lives are already being saved in 19 states with Extreme Risk laws including Florida, Indiana and California.


Stopping Mass Shootings:
In California, after a man posted multiple threats of mass shootings on social media, including a plan to kill 30 Jews, an Extreme Risk Protection Order led to the removal of 12 firearms. That was one of 21 orders for individuals planning to commit a mass shooting–none of the subjects committed their devastating attack after an order was issued.
House Bill 1903 and Senate Bill 134 would create an Extreme Risk Protect Order for Pennsylvania residents. It is awaiting action in the Judiciary Committee.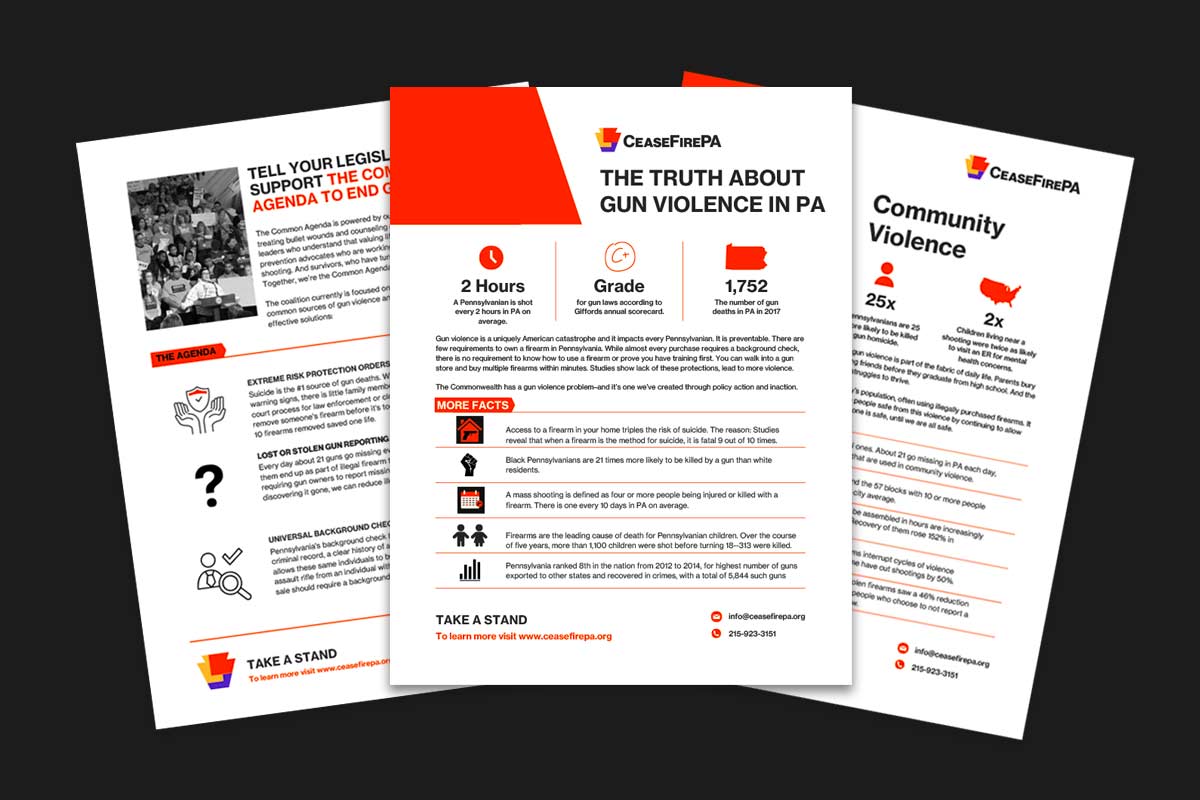 Learn more about how Pennsylvania Extreme Risk Protection Orders could save lives.
For three years, Extreme Risk Protection Orders have awaited action in Committee. Your voice could help change that.
Take a Stand
We'll never stop fighting for a safe, gun violence-free Pennsylvania. If you share that goal, power our efforts today.