Almost every illegal firearm starts as a legal firearm. These weapons are often stolen before quickly reappearing in violent shootings throughout the Commonwealth. Yet, the Commonwealth doesn't require individuals to report lost or stolen firearms soon after discovering them missing. That allows this pipeline to continue to fuel homicides and shootings with disastrous consequences.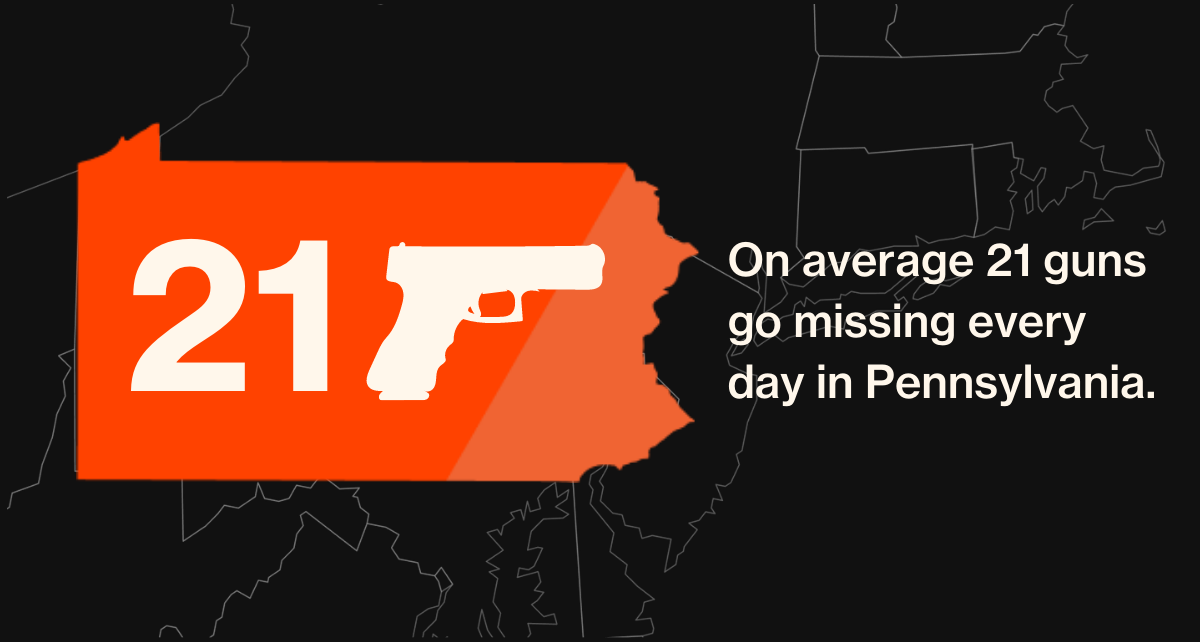 A stolen firearm kills a kid
Seventeen year old Kareem Fedd was found in his bed by his mom in 2012 with a bullet in his head. When police confronted the owner of the weapon used in the shooting, the owners claimed it was stolen. Nothing could have been further from the truth. 
Over a number of years, a couple had sold more than 40 firearms to people not legally allowed to own a firearm. One of them was used to kill Kareem, but others were still out there to be used in shootings throughout the Lehigh Valley.
When law enforcement finally confronted the couple after Kareem was murdered, they claimed all the weapons were stolen. And that made it even harder to prosecute them under the state's straw purchase law, which makes it illegal to buy a firearm for a prohibited purchaser.
380,00 firearms stolen every year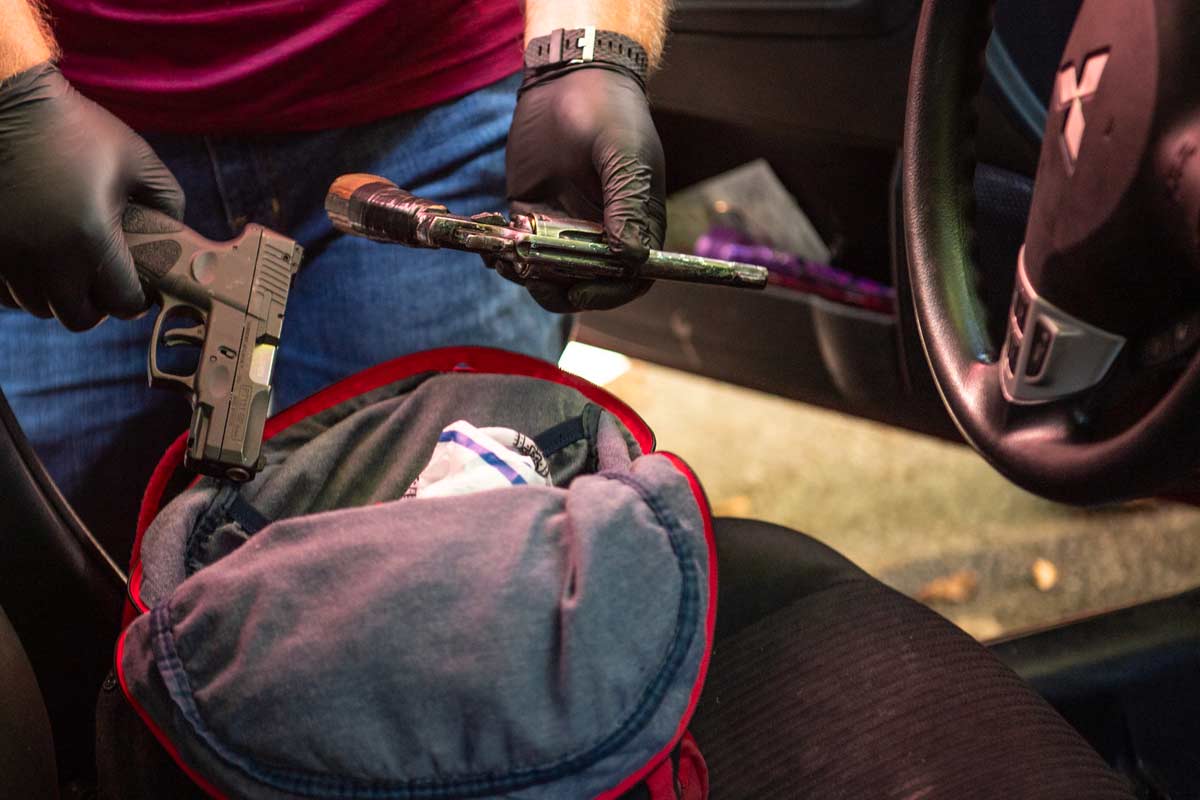 Whether stolen out of a car, a home, or sold illegally, firearms go missing at an alarming rate: about 21 guns every day in Pennsylvania. It adds up. Every year, 380,000 firearms are stolen from gun owners across the country–20 times more than from gun dealers.
However, up to 40 percent of these are never reported to law enforcement . That leaves them to be illegally trafficked to individuals who are not allowed to own a firearm whether it is because they are too young as the case of Jeremiah Sanchez who used a stolen firearm to shoot two at a mall in Lancaster or for use in other crimes like Kareem's case above.
Stolen firearms fuel shootings
Owners claimed
one-third of recovered crime guns in Pittsburgh were stolen
Wherever a gun is stolen, it often becomes part of a deadly shooting next. 
A national review found the majority of 23,000 stolen firearms recovered between 2010 and 2016 were connected to crimes–many of them violent ones such as murder or kidnapping.
Solution: Mandatory reporting of illegal firearm trafficking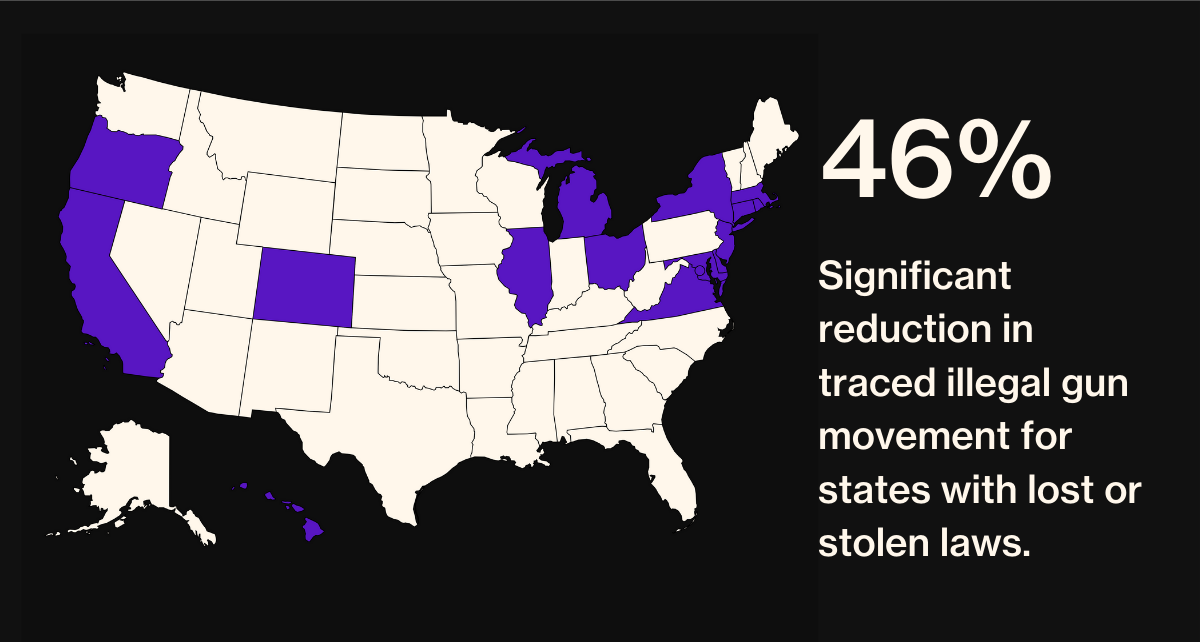 Right now, Pennsylvania doesn't require owners to report when their firearm is lost or stolen.  Changing that would save lives.
Reporting laws help prevent illegal firearm trafficking in a few ways. 

Halting Straw Purchasing:
When a legal gun purchaser intentionally buys a weapon for someone who cannot legally own a firearm, it is called a straw purchase. It is illegal. But without a mandatory reporting law, they can claim it was lost or an unreported theft.

Prohibited Firearm Owners:
Violent felons, domestic abusers and others are prohibited from owning a firearm. But when police try to remove the firearm, the owner can claim it is missing.
Mandatory reporting laws are simple. Within 72 hours of noticing a firearm is missing, the gun owner must report it to local law enforcement. If they fail to do so, there are escalating consequences starting with a small fine and climbing to misdemeanors and felonies for repeat violations, something that indicates gun trafficking. 
States with these laws found a 46 percent decrease in traced illegal gun movement by states that have these laws.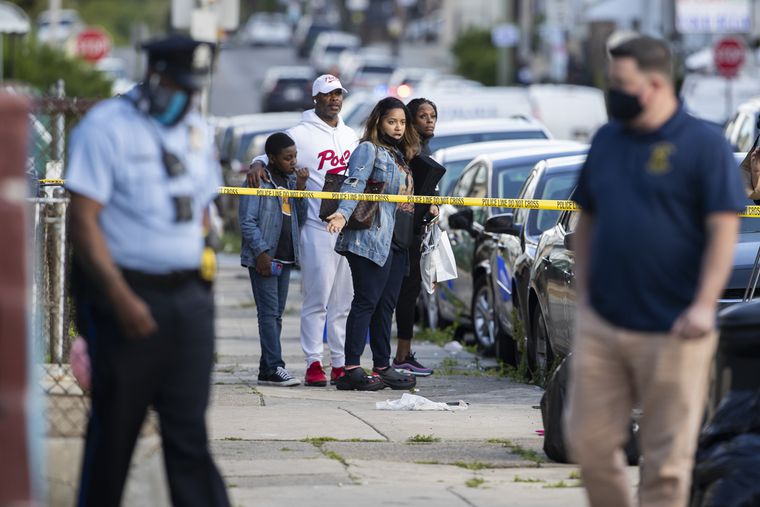 Black and Brown Pennsylvanians are 25 times more likely to be killed in a gun homicide.
Tell Harrisburg: Help End illegal firearm trafficking
We can end illegal firearm trafficking with your help.
Take a Stand
We'll never stop fighting for a safe, gun violence-free Pennsylvania. If you share that goal, power our efforts today.