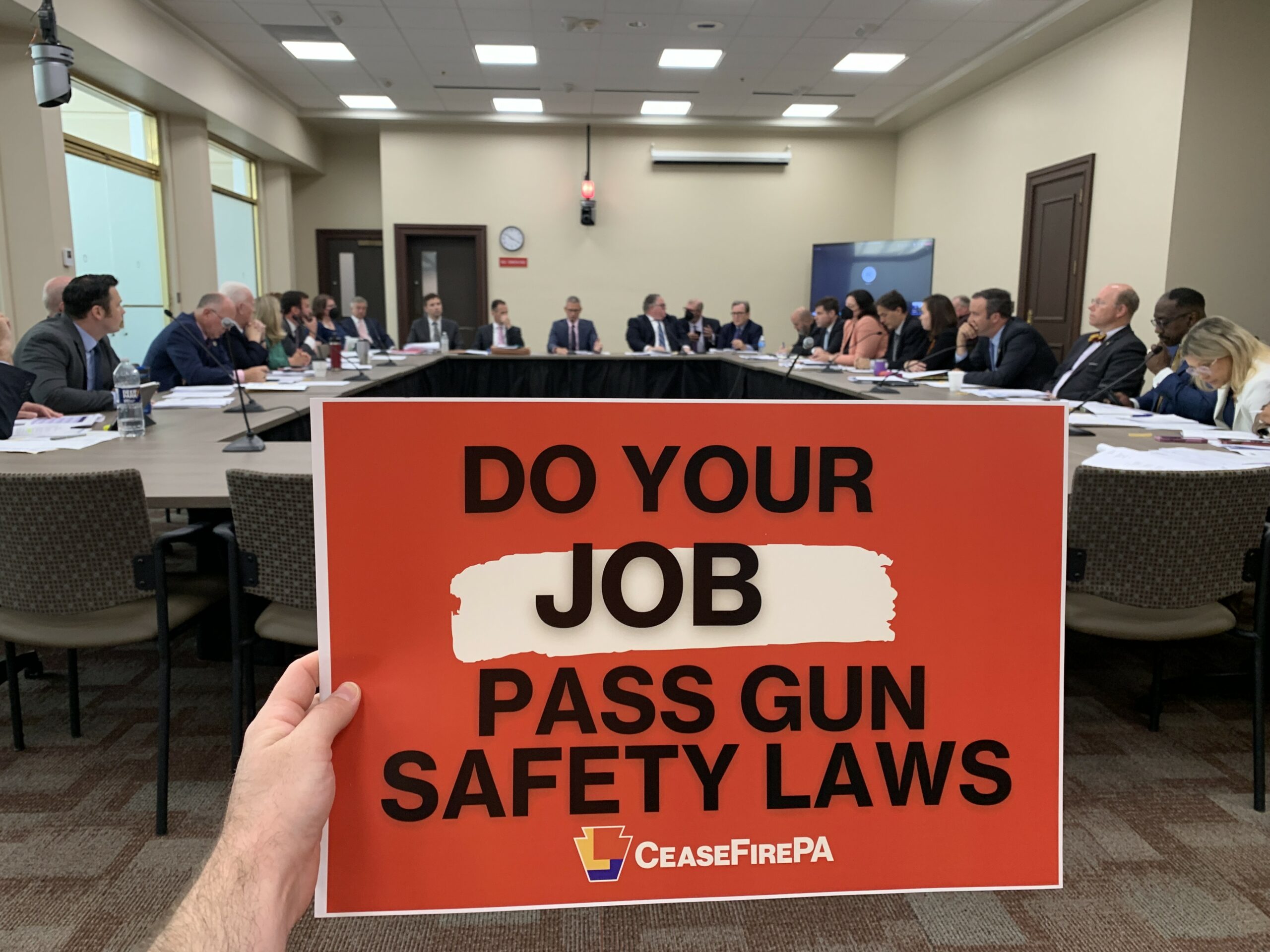 For Immediate Release:
June 13, 2022
For More Information:
Josh Fleitman, CeaseFirePA Education Fund Western PA Manager, (412) 426-5148, josh.fleitman@ceasefirepa.org
Adam Garber, CeaseFirePA Education Fund Executive Director, (267) 515-1220, adam.garber@ceasefirepa.org
MEDIA RELEASE
STATEMENT: PA House Judiciary Committee Plays Games With Pennsylvanians' Lives
Harrisburg — A week after a mass shooting destroyed celebrations on Philadelphia's South Street, the Pennsylvania House Judiciary Committee considered life-saving legislation for the first time this session. Unfortunately, they continued a pattern of callously ignoring the plight of millions of Pennsylvanians who have experienced increasing rates of firearm suicide and gun violence during that time. The Republican-controlled committee voted to move the legislation to another committee, playing procedural games rather than advancing critical legislation to a House floor vote.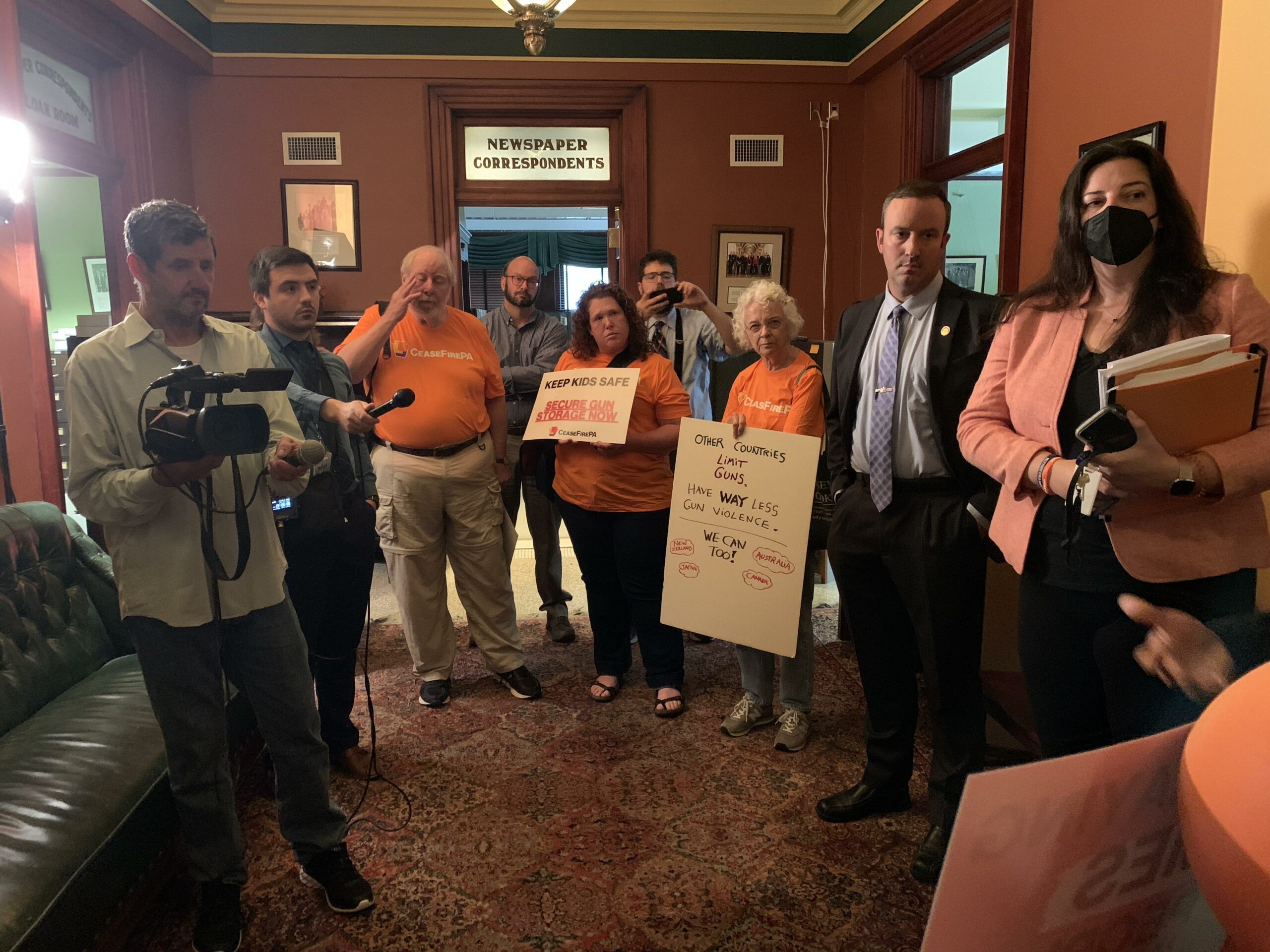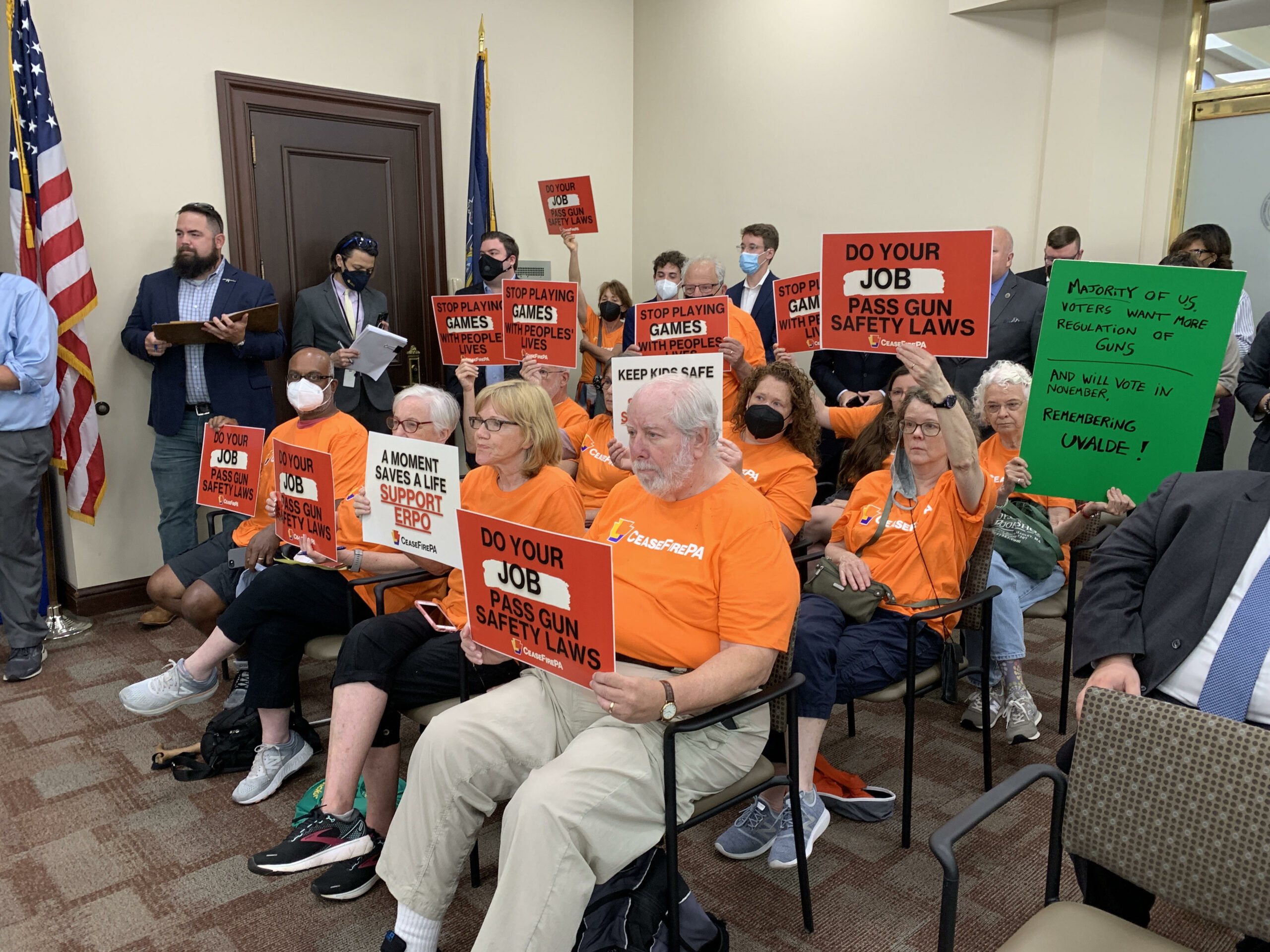 Josh Fleitman, CeaseFirePA Education Fund's Western PA Manager, issued the following statement:
"For far too long, Pennsylvanians have been trying to survive in a slow-moving massacre without any help from Harrisburg. Instead, a multitude of solutions has awaited a serious discussion in the Judiciary Committee and then a vote. That's the bare minimum obligation of elected officials – to consider and vote on critical life-saving policies."
"While our hope rose when four key bills were placed on the calendar, the reality became clear as the hearing began. Judiciary Chair Kauffman decided to play more games with people's lives by moving the bills to another committee. The delay and deflection mean that 1,700 Pennsylvanians will continue to be killed every year from firearms. In rural communities like Elk, Franklin, and Wayne Counties, a suicide crisis will be fueled by firearms without any tool like Extreme Risk Protection Orders to intervene. In our cities, the flow of illegal firearms will continue to fuel deadly shootings that have in the last few weeks taken the life of an 18-month-old in Pittsburgh, and destroyed a night of partying in Philadelphia.
"It's time our elected officials allow us to be free. Free to party with friends on the weekend. To worship together in peace. To learn without psychologically-damaging active shooter drills. We are not free, because we as a nation live in constant fear. That will only change when our elected officials enact evidence-based solutions."
National gun violence prevention organizations also shared their reaction:
"Now is not the time to block progress on gun safety, but Republicans on the House Judiciary Committee are more interested in advancing the gun lobby's agenda than protecting Pennsylvania communities," said Amy Sarno, a volunteer with the Pennsylvania chapter of Moms Demand Action. "These bills are some of the first common-sense gun safety measures we've seen from the legislature this session, and their passage is crucial to helping end this gun violence crisis. We are disappointed in the committee's decision today and we call on Republicans in the legislature to take gun safety seriously so we can start saving lives."
"In 2020, 1,752 Pennsylvanians lost their lives to gun violence. It's far past time for leaders to finally act and protect the Commonwealth's families by passing responsible, bipartisan, common-sense gun safety legislation," said Sean Holihan, State Legislative Director for Giffords, the gun violence prevention organization founded by former Congresswoman Gabby Giffords. "An April poll, conducted by Giffords and Public Policy Polling, showed that more than half of Pennsylvanians think we need stronger gun laws, with 83% supporting background checks on all gun sales. Leaders are elected to represent their voters, not fringe beliefs. The Commonwealth needs their leaders to join them in supporting strong gun laws."
"It is unconscionable that the Pennsylvania House Judiciary Committee failed to seriously consider needed gun violence prevention legislation," shared Brady Senior Counsel and Director of State and Federal Policy Tanya Schardt. "In recent weeks, Pennsylvanians have witnessed gun violence across every corner of the state, from the highly-covered mass shooting in Philadelphia to a shootout at a fish fry in Erie, to the instances of gun violence that claim lives and go unreported in homes and communities across the state every day. Pennyslvanians elected their state representatives to protect them and their interests, the legislature must step up and do just that, beginning with passing the life-saving gun violence prevention policies that we know work."
###
As the Commonwealth's leading gun violence prevention organization, CeaseFirePA Education Fund works to ensure everyone can live a life free from gun violence. We organize with communities closest to the issue, hold those in power accountable, and maximize the strengths of every member in our broad coalition