Friday, June 2nd was the 3rd National Gun Violence Awareness Day.  The Day's history can be found here.  CeaseFirePA marked the Day with a weekend of events that highlighted survivors and brought together those who are demanding better gun laws.  First, CeaseFirePA orchestrated a Town Hall with students from Jay Cooke Elementary School.  The students talked with CeaseFirePA Executive Director Shira Goodman about the Legislature's guns in schools bill and worked to dispell the myth that guns make people safer.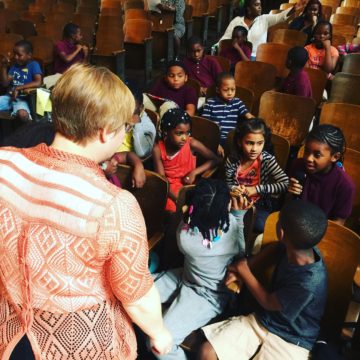 After that CeaseFirePA was in Norristown for a press conference with members of the legislature and Montgomery County Commissioner Dr. Arkoosh.  During the event, two women told their remarkable stories about moving on after gun violence found its way into their homes.  The first speaker lost her husband to suicide and the second had her son gunned down in a case of mistaken identity.  The event also had representatives from the Montgomery County Suicide Prevention Task Force talk about the resources they offer and give advice on how we can be more aware of those in distress.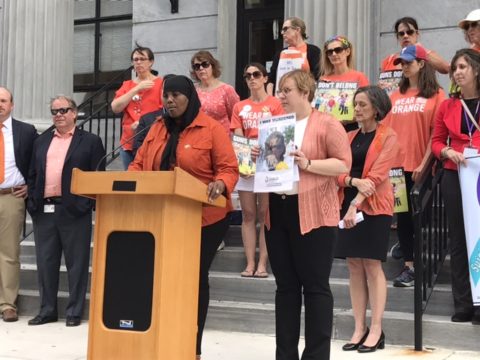 Then it was onto Media PA.  Delaware County United for Sensible Gun Policy hosted a Wear Orange Rally & March.  Hundreds of Delaware County residents joined together, all clad in orange shirts as survivors, advocates, poets, and elected officials talked about the crises of gun violence.  This event came during a trying day in the city of Chester as multiple people were shot from 7:15-1:45 resulting in the death of a local teen.
On Saturday Moms Demand Action and Justice for Alex hosted a march through the Philadelphia neighborhood of Northern Liberties, and ended with a series of speakers commemorations for victims at Liberty Lands Park.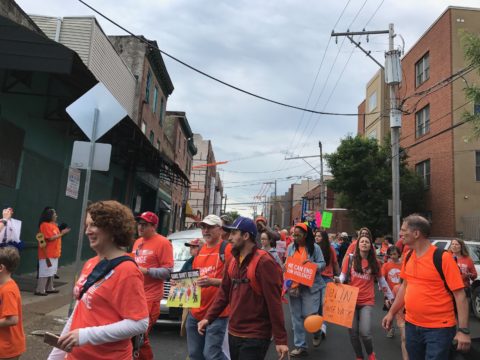 Then on Saturday CeaseFirePA co-sponsored a "Wear Orange" rally/picnic at Sixth Presbyterian Church in Pittsburgh's Squirrel Hill neighborhood. Our Director of Organizing, Rob Conroy along with state Rep. Dan Frankel, Pittsburgh City Councilmen Dan Gilman and Corey O'Connor, and Prevent Another Crime Today (P.A.C.T.) andGreater Pittsburgh Coalition Against Violence (CAV) co-convener Valerie Dixon, highlighted the day.