A gun store in North Carolina has erected a hate-filled billboard inviting violence against four Congresswomen, seeming to build on the racist, anti-Islamic rhetoric invoked by President Trump.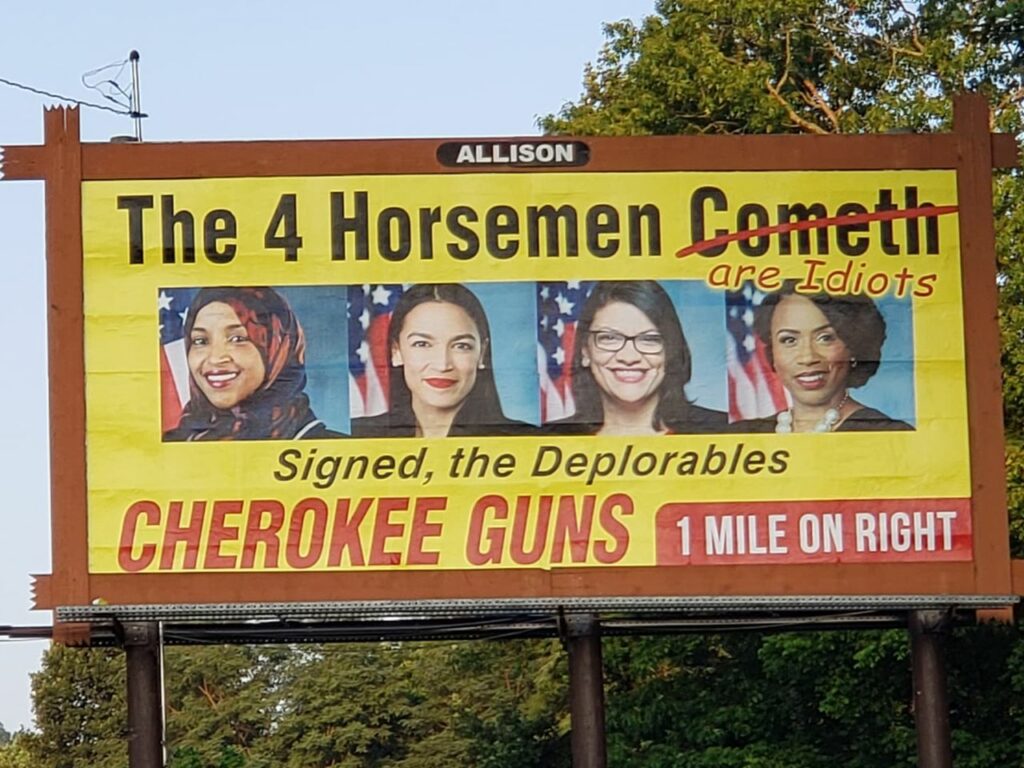 We've seen tragedies rooted in hateful prejudices unfold in a Pittsburgh Synagogue, in a Charleston Church, in a Wisconsin Sikh Temple, and in an Orlando Night Club. Too many times our elected officials have been in the line of fire on a Baseball Field in Virginia or outside of a Grocery Store.
We've seen "advertisements" like this before, where public figures are literally put in the crosshairs. There is a dangerous, often lethal nexus between hatred and gun violence, this must not be allowed to stand. Just because you disagree with someone does not mean you should have the ability to shatter our communities with gun violence and despair.
We must disarm hate.